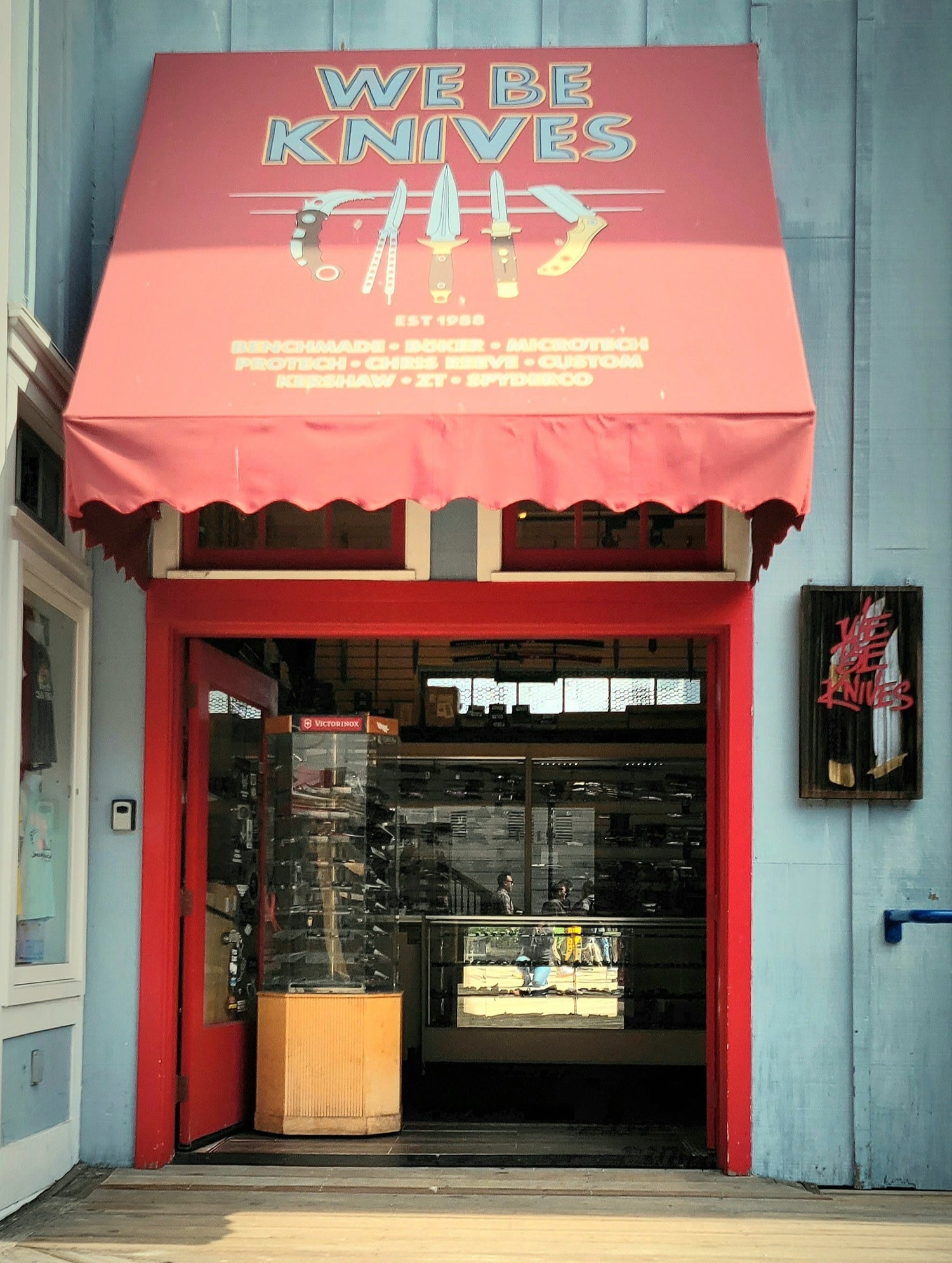 Welcome to the "Soft Launch" of our website!
Shop all
More knives to slowly be added throughout this Holiday season.
About Us
We Be Knives opened in 1988 and is one of the oldest retailers on San Francisco's most popular tourist attraction, Pier 39. We are a small family-run business and are the third owners. 
Derek Coote started working at the shop in 2007 alongside his brother, Justin and owner Phil. He bought the business in 2013 and now has his brother, Leonard, managing the shop. Wife, Kelly, works part time elsewhere, designed the website and will be shipping your orders. Little Leila is 2 years old and we like to call her "Baby Blades".
At only 256 square feet, we cannot accomodate all inventory in our retail space, so we created this website as a secondary outlet to provide more varieties of knives. Contact us if there is something not listed here that you are looking for.